Maximo® Asset Management
Tivoli Application Dependency Discovery Manager unifies comprehensive asset life cycle and maintenance management on a single platform. This asset management software provides insight for all of your enterprise assets, their conditions and work processes, for better planning and control.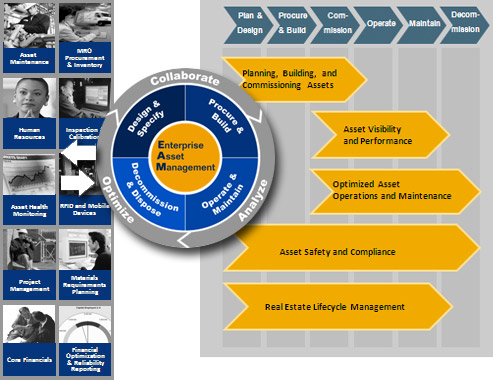 Manages asset deployment, specifications, monitoring, calibration, costing and tracking from a single system
Provides enterprise asset management software for long and short-term planning, preventive, reactive and condition-based maintenance, schedule management, resource optimization and key performance indicators
Plans inventory to meet maintenance demand, making the right parts available at the right location when needed
Manages vendor contracts with comprehensive support for purchase, lease, rental, warranty, rate, master, blanket and user-defined contracts
Aligns service levels with business objectives by defining service offerings and establishing service level agreements (SLAs)
Adapts to changing business requirements and connects with other enterprise systems through a flexible business process configuration platform and scalable service oriented architecture.
IBM Maximo® is a registered trademark of IBM Inc. ZenFocus is a Channel and Authorized Training Provider with IBM and an authorized reseller of IBM Maximo® Enterprise Suite (MXES) software and services.